Molecular Diagnostic process consists of three main steps.
STEP.1

Sample
Preparation

STEP.2

Nucleic Acid
Extraction

STEP.3

Real-Time
PCR
This page is to show the steps for sample preparation.
Regardless of the kit types, the methods are the same.
Sample collection
1

Rinse the mouth with water.

2

Open the cap of aseptic container

3

Spit Sputum into the Container

4

Tightly seal the cap
Oropharyngeal swab

Swab the posterior pharynx;
avoid the touching the tongue.

Nasopharyngeal swab

Insert the swab into the nostril parallel to the palate. Leave the swab in place for few seconds to absorb secretions. Repeat the procedure with the other nostril using the same swab.
1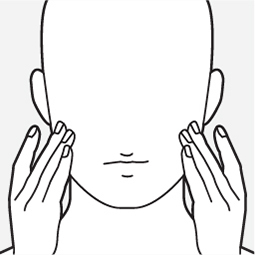 Massage jaw muscle to stimulate
saliva duct before collecting saliva.
2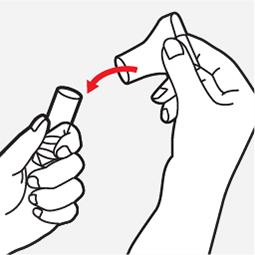 Remove saliva collection tube cap
and fasten funnel.
3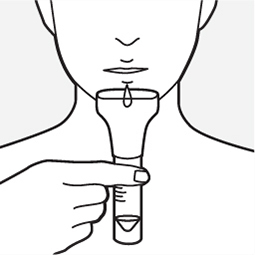 Collect the saliva sample
up to red arrow mark.
4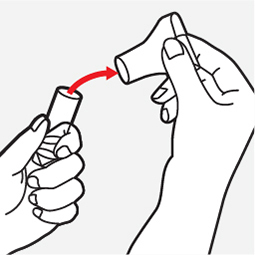 Remove the funnel
by unscrewing it.
5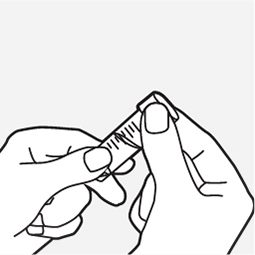 Enclose the saliva collection tube
with the cap.
6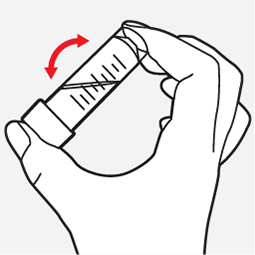 Mix the sample by gently
inverting it 5 times.
Pre-treatment guideline
※ If the sample is not too viscous, this process is not required.